So earlier this year, i decided to bag my daily 2003 QC Ram. I really wanted a fullsize truck bagged that i could haul some people around in, and have some fun with. just a simple project, that i could get done in a few months over the winter, and it turned out great. I bagged it, and drove the everloving fuck out of it over the summer, I liked it so much that im going to do some more work to it this winter, to get it alittle more of what i want.
Im just going to post some pics of the build from the begining, so when i post the new pics, it is all relivant.
I started with a bone stock 2003 Ram QC with the 5.9 motor. I kinda got a late start on it, in january, but i got right to work with it.
[imghttp://www.streetsourcemag.com/uploads/Ownerprofiles/Chopped%20Mazda/87200642115PM24941.jpg][/img]
At the time, i really just wanted to bag the truck, and drive it. Got alot of good info from Adam and Big, and kinda found out the pleasures that comes with these trucks. I had a fairly tight budget, so there were a few things that i didnt want to do, that i wished i could have. But, anyways, i got to baggin it... In the back, i notched it, and did the bags on the outer bars. The inside bars are bent to give triangulation to keep the rear solid. Removed the stock round x-member and put a new one in with the link mounts built in. I got ahold of Haggard Fab, and had matt build me a fuel cell for the rear, which was great. That place is great to work with, everything was on time and looked great!.
Up front, i origionally had a set of Drop spindles, and planned to run modified lowers, with raised uppers, and drop spindles. But, for some reason i had a wet whore of a time getting the hubs out of my old spindles and into my new ones, so i decide to go a different route. I drew up and made a new lower balljoint that would mount from the bottom side, and let me use a full size chevy balljoint that are both cheep and easy to find. So i drew the part up to replace the exsisting balljoint, and had it cut from 1" plate steel, and machined a cup to fit the chevy balljoints.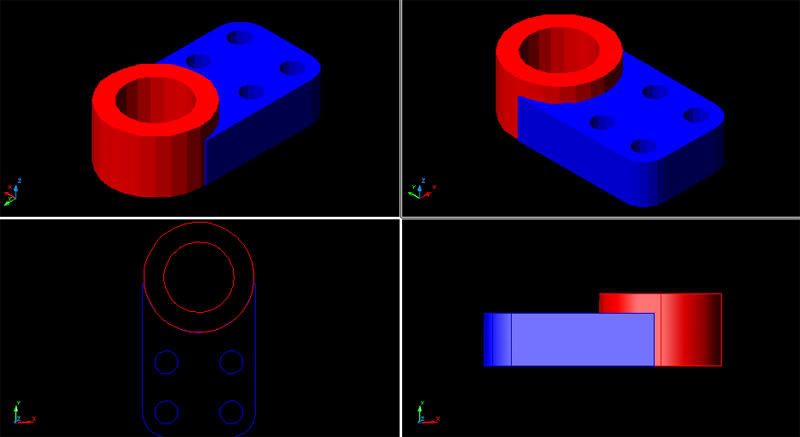 So, from thare i just modified my lower arms:
And raised my upper arms, welded in by bag mounts, and gussetted it all up.
I also re-reamed my tie rod mount, so that it mounted from the bottom to help eliminate soem bump steer. I then made some 3/4" flat plate uni-joint upper control arms, that bolted into my spindles. Drew them up in CAD and then cut them out with the waterjet. And also mounted up some Gas Grande monroe shocks, from a greyhound buss. I like a firm ride.
Then, it was pretty much all bagged. And i wanted to get some gauges. I decided on AVS digital gauges. Kinda got dicked in the deal, and they eneded up failing alot, and turned out to be pieces of shit really, and misreading ALOT, and sometimes not reading at all....... So got some parts from FBI and fixed them, now they seem to work good. I also added some wheel tubs to the bed, and a notch cover that was low profile enough but still strong enough to drive my quad into. Then i Bedlinered it. Shaved the tailgate, added a roll pan and painted the bed. Shortly after that i put a painted up a sport bumper, and an aftermarket chrome grille and bolted them on, and i was pretty much done for the summer...
And that pretty much wrapps it up for last year.
So a couple weeks ago, i got a start on the list of stuff i want to get done this year.
I want to "Z" the front frame, to make lay fully out.
I want to put an aucutal tranny x-member in thare so that dosent hit anymore
I wan to relocate all my air shit to higer on the frame so im not so scared of draggin it lol
I want to get a basic clean but custom interior done.
I got a start on the interior allready. I got some 1.25" .125" wall DOM and started bending up a tube center console, that will stretch from front to back. It will hold all my shit, like the stock one did, but it wont be an big bulky piece of crap. The top will have a dimple die'd piece of stainless that will flip up and give access to the storage, ware i have a really super suprise in store for that part. The back will house a fiberlgass enclosure under the rear seat, for a pair of subs, for just alittle kick. it will also flow up to the front under the tube console to add some color up front. The dash is getting re-done and my AVIC pioneer flip out is sold, and im going to put a double din unit in its place, and make the large heater and radio bezed from stainless steel.
Heres what ive started on, so far. I hope to update som pics thsi weekend. Im building some control arms for a friend this weekend, so idk if i will get much to work on mine... Ill post continous updates as i keep building over the winter. If anyone has any q's on anything, just holler!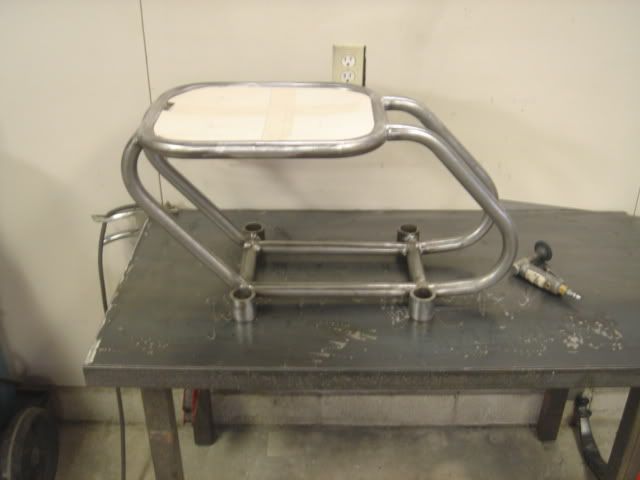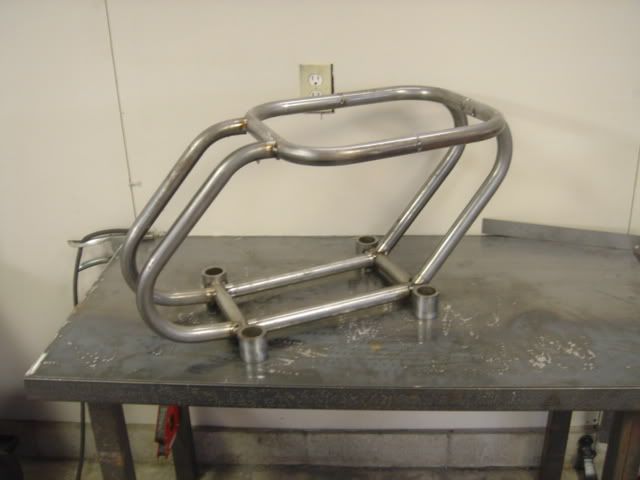 Last edited by
Jeebus
on Thu Jan 29, 2009 7:38 pm, edited 1 time in total.
http://www.MichiganMetalWorks.com
CNC - Lathe - Mill - Waterjet - Custom Control Arms - One Off Parts